Renders vs. Reality
Digital architectural renderings allow clients and architects to visualise a completed project before any groundwork has even begun. While this is an extremely useful tool, these renders can be deceptive and create an unrealistic expectation of the finished product to both clients and investors.
Perspectives are the most comprehensible drawings to sell a concept to a client, imagining their life in the occupiable spaces. For example, a plan to an untrained eye could be perceived as an indecipherable cluster of lines and circles whereas a perspective can show the reality of the space occupied by furniture, people, light and shade- the atmosphere. 3D renderings are prevalent in the industry and are commonly used for marketing, to compete in design competition or used as fundraising material. It is not surprising that in turn the 'realistic impression' of the design can turn into a polished sales image used as a marketing tool. The aim is not to simply show the project but to sell it thus creating an idealized world that reality can't match up to.
                  Hand drawn perspective (Image source: Image Foundry)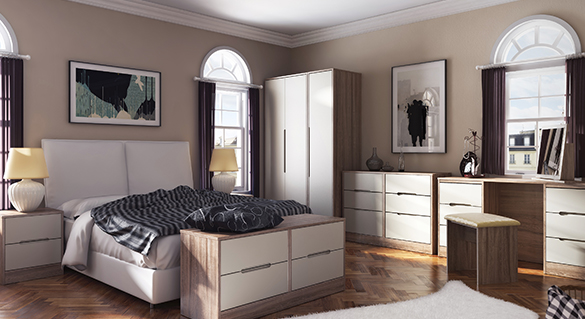 Computer generated render (Image source: Image Foundry)   
It seems that architecture students spend hours perfecting a final render rather than making sure the design is fully functional, well thought through and underpinned with research. As a previous architecture student myself, projects seemed to be judged by fellow students on the quality and aesthetic of the visuals whereas the design and research involved were overlooked.
Photo realistic renders have the capability of capturing the vision and intent of the architect. Photoshop is a computer programme used to add people, trees sky etc. to create the final image. The freedom this gives allows the architect artistic leeway in what they choose to show. Yes, the render looks impressive, but when the project is realised, the services are added and the clutter of everyday life is present, how different will it look? Architects are deceiving themselves, indulging in the image of their enhanced, unbuilt work. Creating an unrealistic expectation to the clients creates a level of distrust and disappointment. The faultless idealized images are impossible to deliver in the real world.
Some but admittedly few architects still use hand drawing and model making as a method of communication to their clients. Perhaps taking a step back to more traditional methods will bring the focus back to the functionality of spaces and set a realistic expectation to clients? Or should we embrace the rendering software in order to envisage architecture of the future?
Images sourced from google